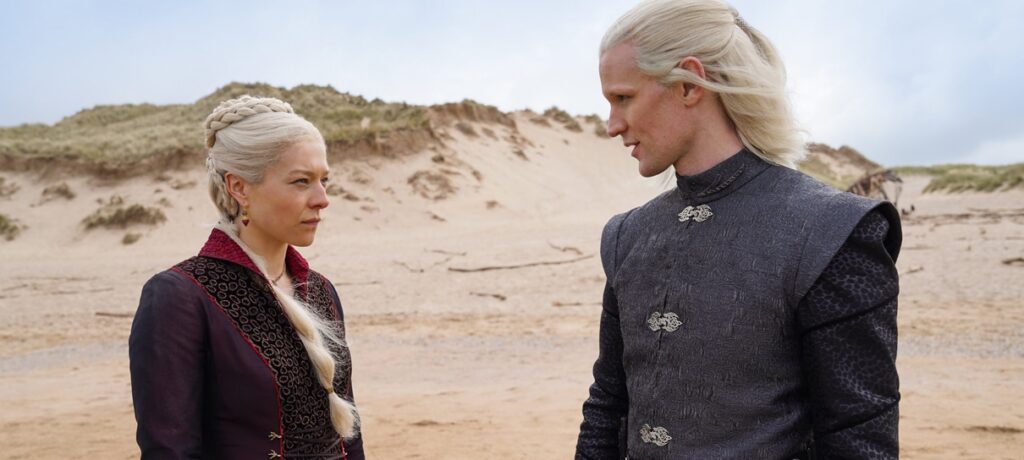 House of the Dragon – série spin-off de Game of Thrones – teve suas primeiras imagens diculgadas hoje.
A conta da HBO Max Brasil no Twitter postou algumas fotos que mostram os atores caracterizados como os personagens.
Confira as imagens de House of the Dragon:
A história será inspirada em Fogo e Sangue, livros do universo de As Crônicas de Gelo e Fogo que falam sobre o passado da Casa Targaryen. A série House of the Dragon está prevista para 2022, no HBO Max.
LEIA TAMBÉM: