Foi divulgado pela Netflix o trailer de 'Army of the Dead – Invasão em Las Vegas', filme de terror sobre Zumbis dirigido por Zack Snyder ('Liga da Justiça' 2021).
O filme será lançado na Netflix em 21 de maio.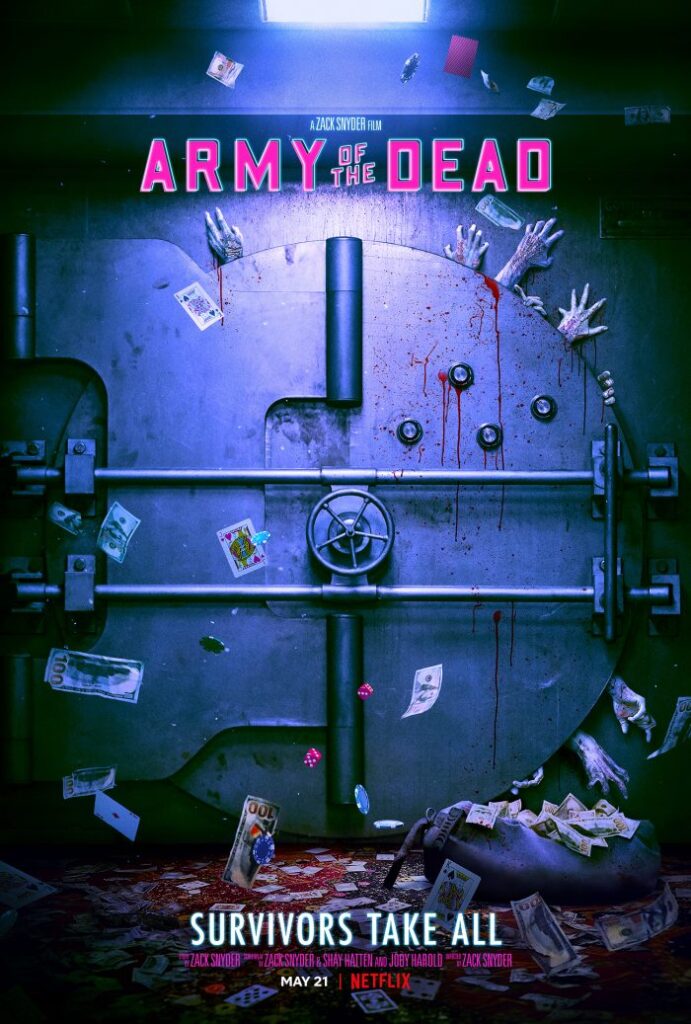 LEIA TAMBÉM: Homem-Aranha 3 pode ser o último de Tom Holland
Confira o trailer do filme:
Dirigido por Zack Snyder ('Madrugada dos Mortos'), o filme foi rodado em Las Vegas e teve um orçamento de US$ 70 milhões.