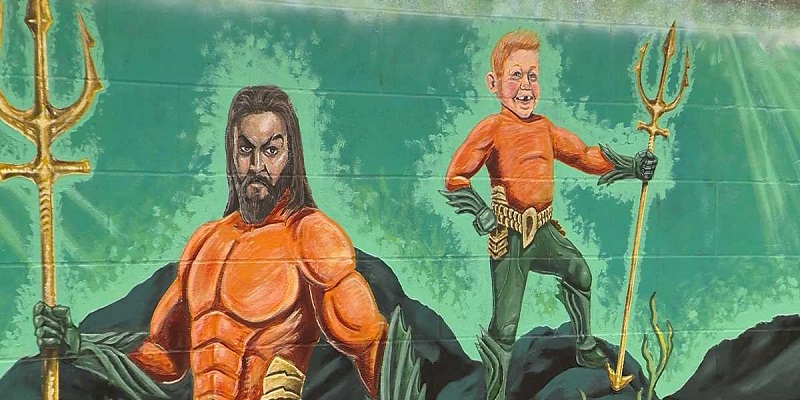 Aquaman 2 ainda nem foi lançado, porém o filme com Jason Momoa como protagonista foi dedicado a um jovem fã que faleceu aos 8 anos.
Em suas redes sociais, Momoa homenageou Danny Sheehan, que faleceu de câncer cerebral na última semana. O ator prestou uma homenagem e ainda ofereceu Aquaman and the Lost Kingdom à memória do garoto.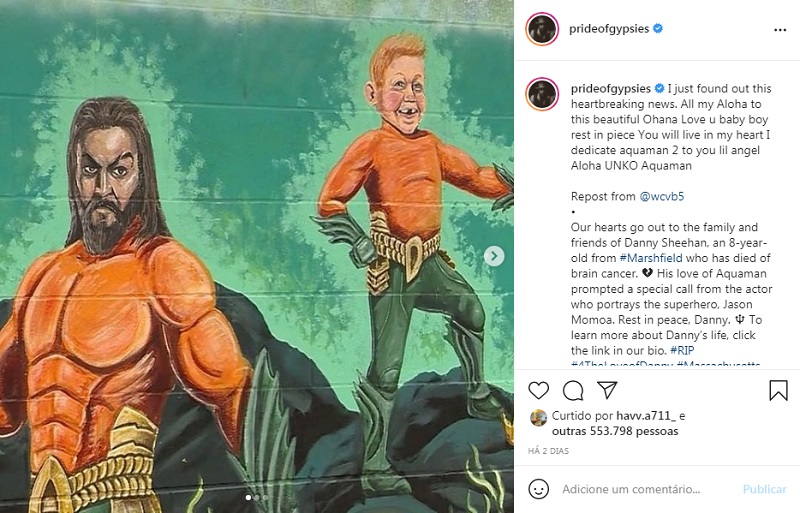 Acabei de descobrir essa notícia de partir o coração. Todo o meu aloha a essa linda família. Te amo garotão, descanse em paz. Você viverá em meu coração. Dedico Aquaman 2 a você, pequeno anjo. Aloha.
O filme tem estreia marcada para 16 de dezembro de 2022.
Mais notícias em breve!