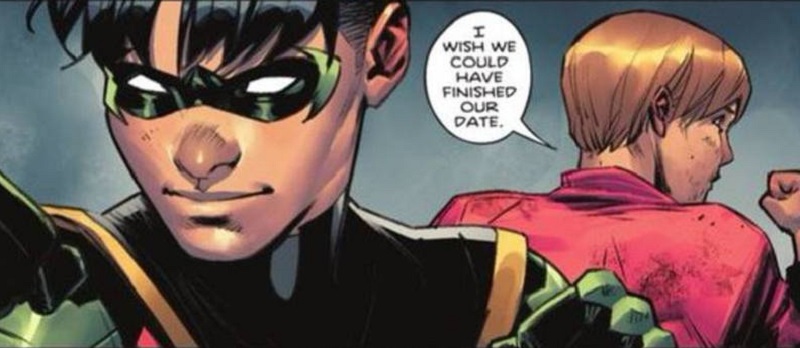 Robin se descobre bissexual? Segundo as HQs da Dc Comics, sim. O Robin do personagem Tim Drake é mais um dos vários que já assumiram esse posto ao lado de Batman. Recentemente nos quadrinhos, Robin se descobriu bissexual na edição mais recente de Batman: Urban Legends.
Robin se descobre bissexual em "Sum of Our Parts"
A HQ é escrita por Meghan Fitzmartin e ilustrada por Belén Ortega. Na história "Sum of Our Parts" vemos Robin resgatar o velho amigo Bernard das mãos dos Monstros do Caos. Após ter resolvido o caso, o herói vai até a casa de Bernard e concorda em "terminar o encontro" sair com ele. Veja: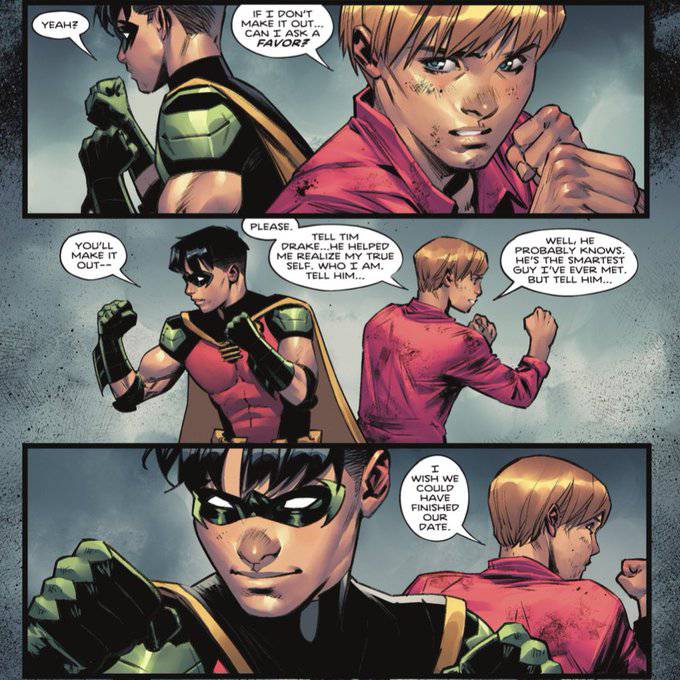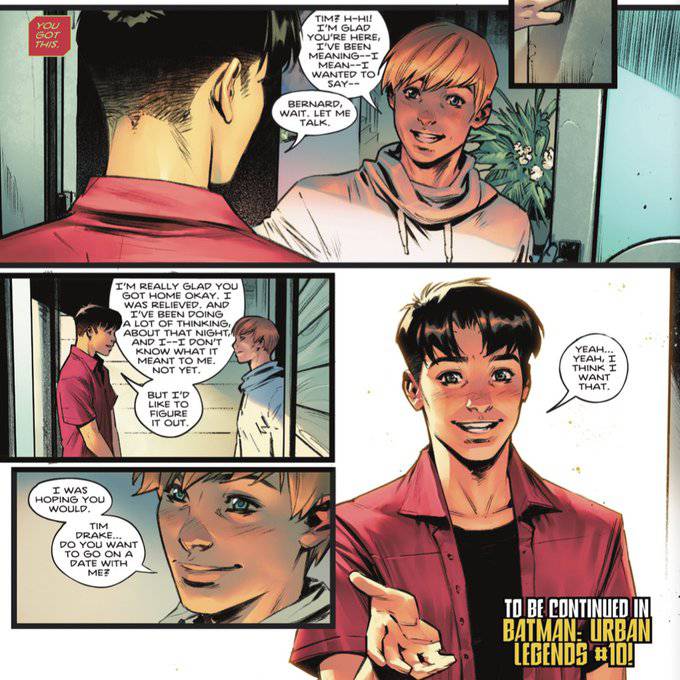 O personagem Tim Drake volta na edição 10 de Batman Urban Legends e a previsão de lançamento é para dezembro.
Mais notícias em breve!