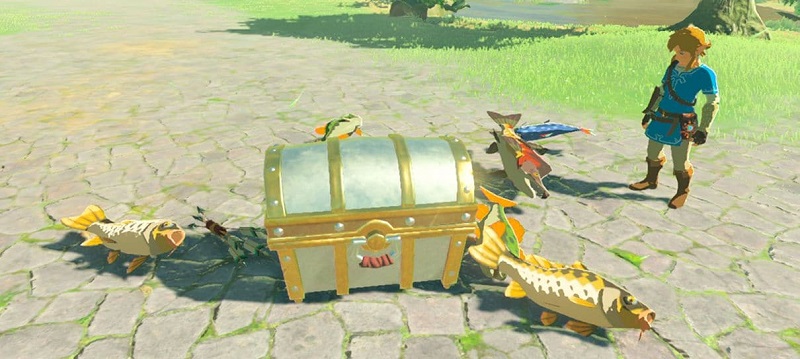 O jogo Zelda Breath of the Wild, mesmo quatro anos após seu lançamento ainda tem mistérios a serem desvendados! Porém, um jogador chamado Kleric, encontrou uma maneira de abrir um baú que era considerado impossível pela comunidade do jogo.
O bau impossível estava escondido debaixo d'água em Aris Beach, e só aparecia quando o jogador se aproxima a 60 metros dele. Pra piorar: o baú desaparece após sete segundos.
Kleric usou uma sequência de itens: bombas, flechas e ímã. Assim, o baú o baú não desapareceu e pode ser aberto! Confira:
Let's goooooo!!!!
This is the impossible chest, found 80 meters below the ground at Aris Beach, and will despawn after 7 seconds of sinking after loading in.

It has never been opened prior to this moment! 😮#BreathoftheWild pic.twitter.com/zKnNPflENO

— Kleric (@MrOrdun) June 30, 2021
A sequencia The Legend of Zelda Breath of the Wild 2 será lançado em 2022.
Mais notícias em breve!