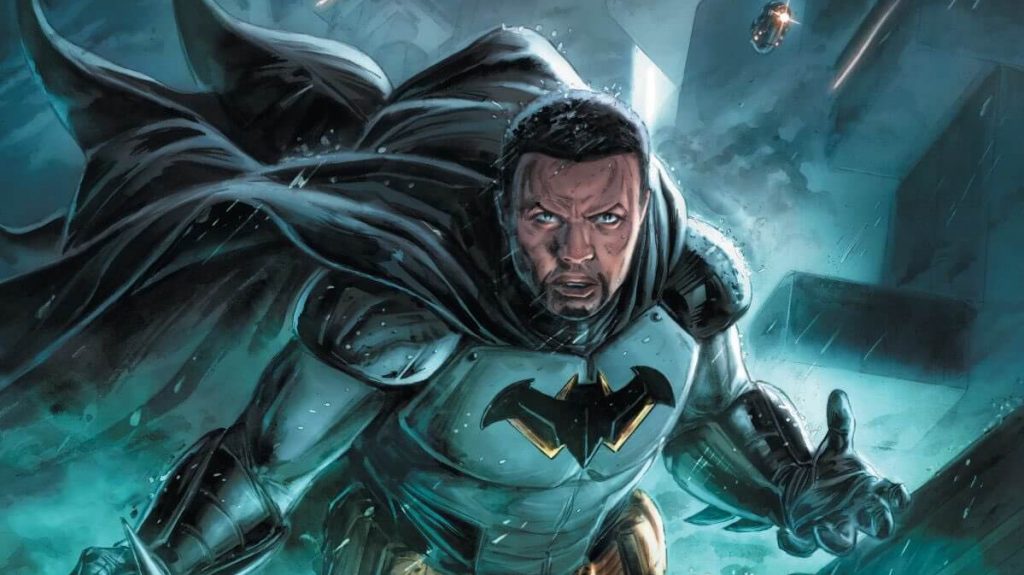 A DC divulgou a nova capa variante para Future State: The Next Batman #2 (confira abaixo) por Doug Braithwaite e Diego Rodriguez, e ela nos mostra que o próximo Batman é Tim Fox, filho de Lucius Fox, que recentemente retornou nas páginas de Batman: The Joker War Zone e Batman #101.
Future State vai mudar muita coisa no Universo DC, como parte do evento épico, veremos heróis consagrados como Superman, Mulher-Maravilha e Batman tendo seus legados transferidos para novos personagens.
Já sabíamos quem assumiria os papéis de Mulher-Maravilha e Superman, a identidade do novo Batman era desconhecida até agora.
LEIA TAMBÉM: Mulher-Maravilha | DC revela ligação da brasileira com a heroína original
A capa de Tim Fox como novo Batman:
Future State: The Next Batman chega às lojas de quadrinhos e plataformas digitais dos Estados Unidos em janeiro de 2021.