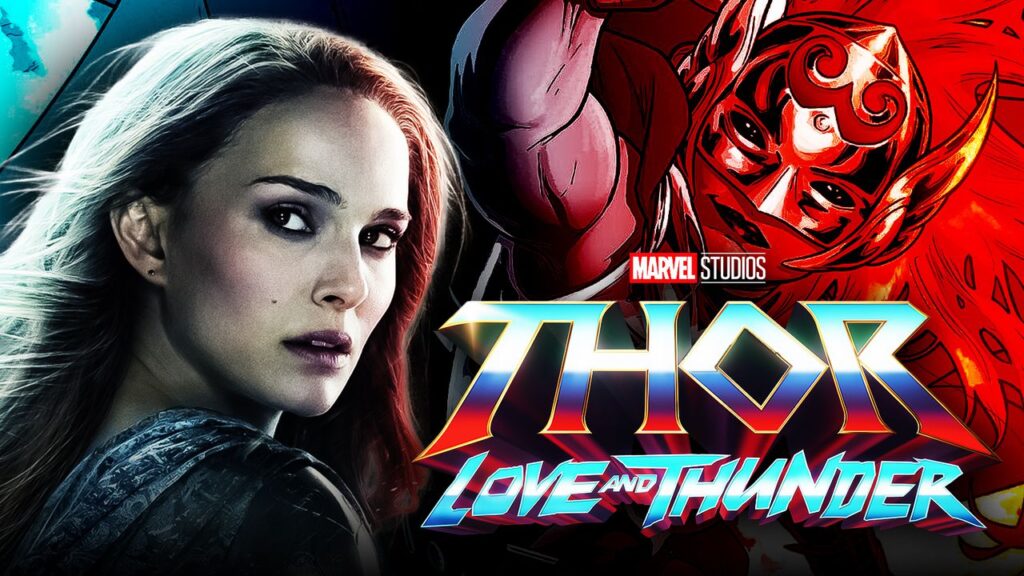 Um post sobre Thor Love and Thunder revelou através de uma camiseta, a armadura que Natalie Portman usará no filme. Postado no Twitter por @loveandthundernews, podemos ver os novos trajes de Thor, Valkyria e de Jane Foster como Thor.
Esta imagem, ainda que seja de uma camiseta, reflete o material que veremos no filme e parece que será bem fiel a armadura usada por Foster nos quadrinhos.
Foster está vestindo a capa vermelha e uma armadura que parece semelhante ao Thor de Hemsworth. Foster também usa um capacete viking, exatamente como nos quadrinhos com o Mjolnir ao seu lado.
Com as filmagens de Thor Love and Thunder já encerradas, espero que não demore muito antes de liberarem mais imagens com qualidade melhor.
Mais notícias em breve!