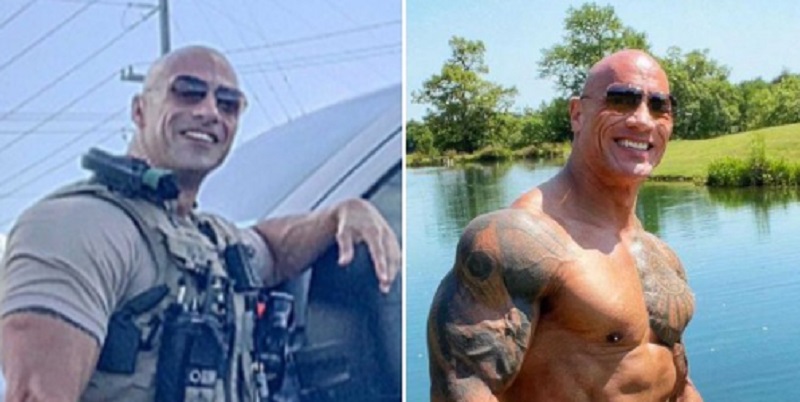 O astro The Rock – nome artístico de Dwayne Johnson – publicou a foto de um policial que é um dos seus maiores sósias já vistos!
O sósia se chama Eric Fields, e é policial, tenente da patrulha do Alabama, nos EUA. A foto, óbvio, viralizou nas redes sociais ao ser postada no Facebook e chamou a atenção do astro, confira:
The Rock comentou:
Uau, o cara da esquerda é bem mais legal. Se mantenha seguro, irmão, e obrigado pelo seu serviço. Algum dia vamos beber tequila juntos e eu quero ouvir todas as suas 'histórias Rock', porque eu sei que você tem várias.
Numa entrevista, Fields comentou sobre ouvir brincadeiras por causa da da semelhança com o ator, levando tudo numa boa:
As pessoas dizem que eu sou fruto do amor entre The Rock e Vin Diesel. Eu concordo. É divertido e lisonjeador. Poderiam ser pessoas piores, eu acho.
Com certeza, não dá pra negar que ele seria um ótimo dublê do The Rock em seus filmes.