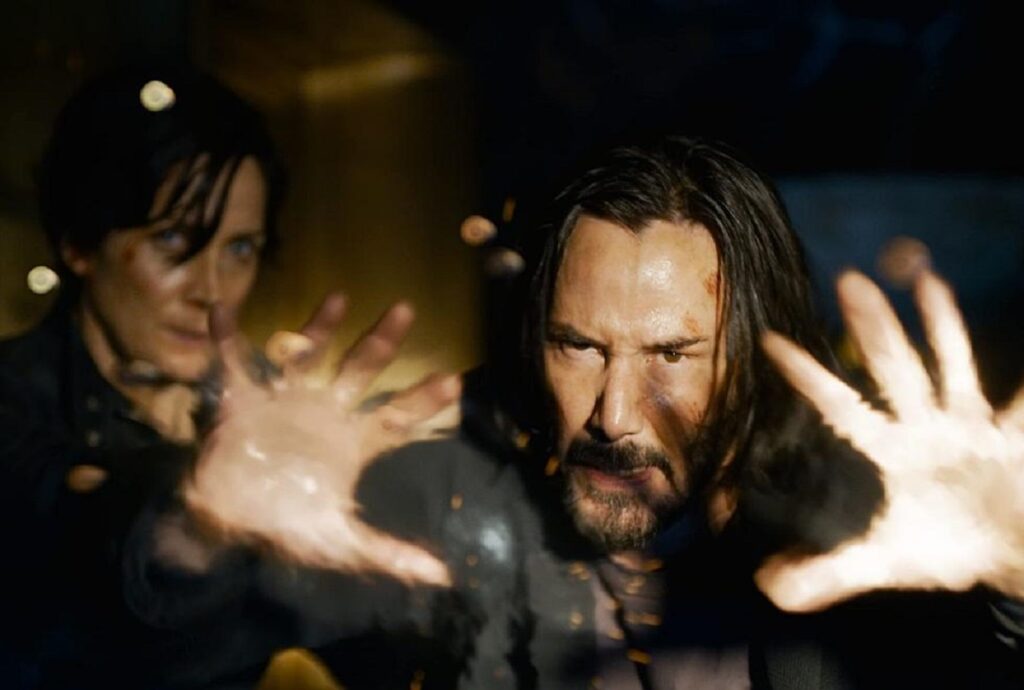 O filme The Matrix Resurrections será dirigido por Lana Wachowski e trará de volta os veteranos da franquia Keanu Reeves, Carrie-Anne Moss e Jada Pinkett-Smith.
Em outubro, foi confirmado que o filme será classificado como R por "violência e alguma linguagem". Um mês depois, vimos no trailer que o novo filme trará um mundo assustador e sedutor, possivelmente uma nova versão da matrix.
Confira o poster:
The Matrix Resurrections estreia nos cinemas em 25 de dezembro, bem no Natal! O filme também será transmitido na HBO Max na mesma data e estará disponível por um mês antes de deixar a plataforma.