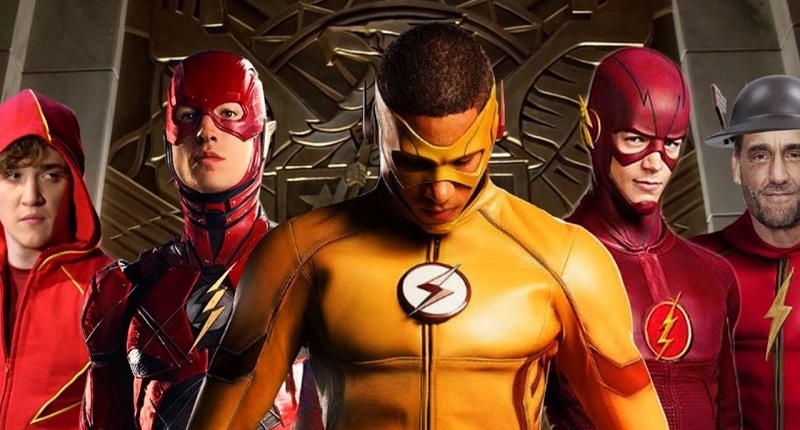 The Flash continua suas filmagens! Várias imagens dos bastidores já surgiram. Dessa vez, as fotos parecem que indicam algo mais interessante do que o normal.
Um usuário do twitter postou imagens de Ezra Miller contracenando ao lado de um outro cara que se parece muito com ele, além de estar trajando uma roupa bem semelhante ao do seu personagem, Barry Allen.
E mais: o ator desconhecido possui um equipamento de captura de imagem preso em suas costas. isso pode significar que usarão a tecnologia de captura facial e depois usarão efeitos para mudar seu rosto.
Será que Barry Allen encontrará uma outra versão de si mesmo em uma linha temporal alternativa em The Flash?
Mais notícias em breve!