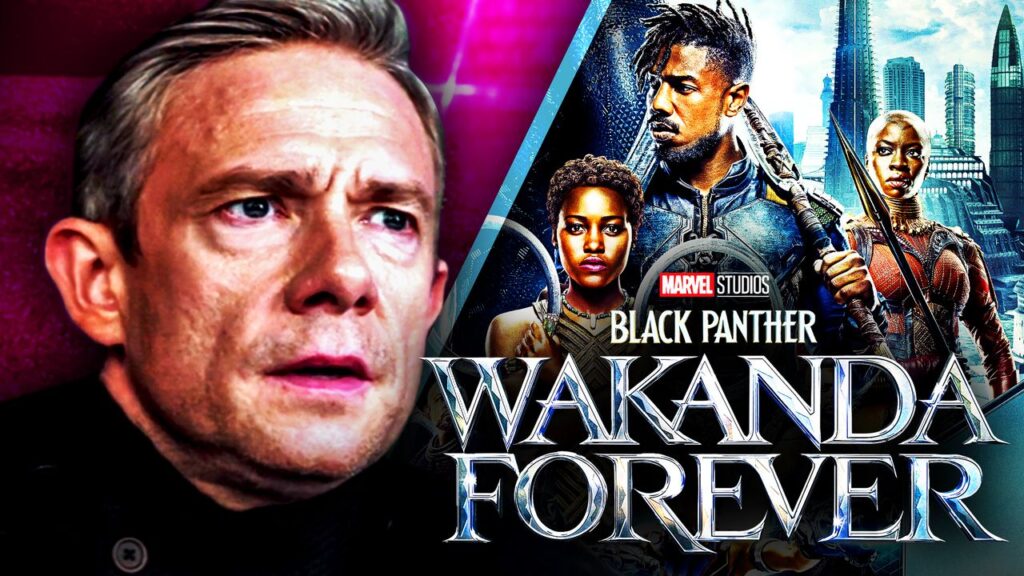 O ator Martin Freeman falou sobre Pantera Negra 2, numa entrevista no The Late Late Show with James Corden.
Freeman fala sobre suas impressões de Black Panther: Wakanda Forever, inclusive que que o roteiro tem partes "estranhas":
Tive uma chamada no Zoom com o Ryan Coogler, o diretor e corroteirista, há sete ou oito semanas, acho, e ele me levou… ele meio que me levou meticulosamente por todos os pontos do meu personagem no filme. Ele me apresentou o filme, mas incorporando os pontos do meu personagem em Pantera Negra 2. E algumas partes do filme, algumas partes eram bem estranhas.

E acho que ele viu pelas minhas reações a algumas coisas que ele estava dizendo… Minha cara deve ter ficado assim, porque ele ficava parando e falando "continue comigo, isto vai funcionar". As pessoas mal perdem por esperar. Quer dizer, não fizemos ainda, quem sabe? Podemos estragar tudo. Mas não, espero que isso não aconteça, e espero que as pessoas estejam ansiosas pelo filme.
O filme Black Panther: Wakanda Forever tem previsão de estreia para 8 de julho de 2022, nos EUA.
leia mais sobre PANTERA NEGRA aqui.