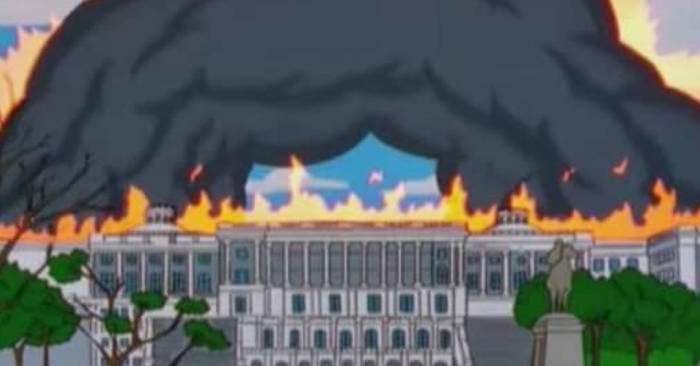 Mais uma vez, os fãs de Os Simpsons apontaram que a série fez uma de suas famosas previsões. Eles identificaram momentos em que o seriado mostrou cenas que lembram a invasão que ocorreu nesta quarta-feira (6) no Capitólio americano.
Los Simpsons lo predijeron🤣#6ENERO #EEUU pic.twitter.com/WdYIJLJyOL

— GABRIELA N&P✌🌞🐧 (@gabu04pi) January 6, 2021
Em um dos episódios, podemos ver um conflito violento no Congresso. Já no episódio The Day The Violence Died, da sétima temporada, o local é invadido por seres não humanos, que dão tiros para todos os lados.
Simpsons predicted it many years ago #CapitolHill #WashingtonDC pic.twitter.com/CDFTq2kYb1

— Frɑncis Creɑven (@FCr_91) January 6, 2021
Os Simpsons tem mais previsões para 2021: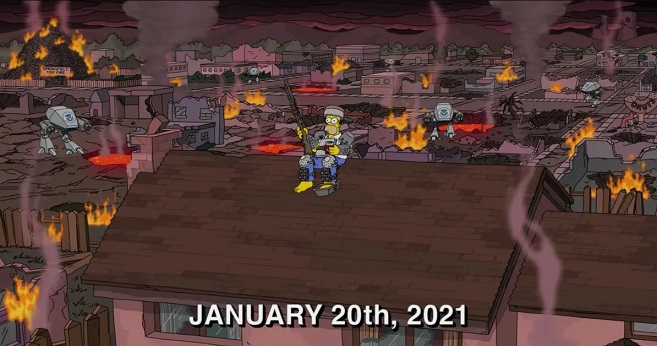 Em um episódio mais recente (acima), do fim do ano passado, Homer acaba dormindo no dia da votação e acorda em um futuro distópico, onde o caos tomou o país.